We provide specialist palliative care to people living in Bexley and Royal Greenwich boroughs in south east London. We provide services in people's own homes, at Queen Elizabeth Hospital in Woolwich, and at the Hospice in Abbey Wood.
Our team provides care and support in a range of different ways. Our experienced triage nurse will work out the best ways to support you and those who are important to you. This may include providing:
guidance and advice to the healthcare professionals who are already looking after you
care in your own home
extra support to your family and friends who are already looking after you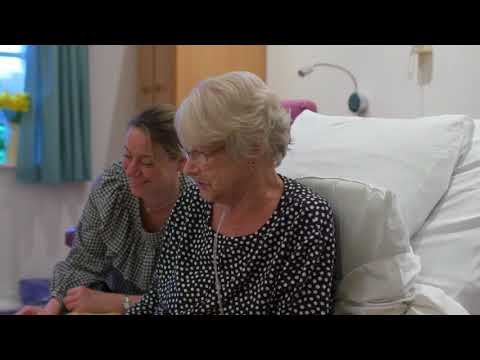 Our care
Our team includes nurses, doctors, physiotherapists, counsellors, care assistants, occupational therapists, trained volunteers, and chaplains. We will make sure you get the care and support you need – when and where you need it.
We can also support your carer, family, and friends by providing psychological support, so they can talk about the way they're feeling.
People are usually referred to the Hospice by their GP or other healthcare professionals who are involved with their care. If you feel the Hospice could support you, please give us a call to discuss what help you might need and how we could help.